Cecilia Benaglia
O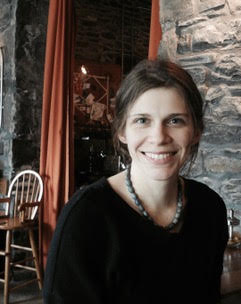 ffice: SH 226B | Email: [email protected]
Cecilia Benaglia obtained her PhD in French and Italian Literature from Johns Hopkins University in May 2017. She also holds a BA from Università Ca' Foscari in Venice and Masters' degrees in Comparative Literature from Université Paris III Sorbonne Nouvelle and Université Paris VIII Vincennes-Saint-Denis. Before coming to SDSU she was an A. W. Mellon Postdoctoral Fellow in the French Department at McGill University.
Her research interests include 20th-century French/Francophone and Italian literature, the transnational circulation of literary works and notions, the sociology of literature, and the field of translation studies. Her work has been published in several journals including Modern Language Notes, COnTEXTES, and Tangence. Her first book, Engagements de la forme. Une sociolecture des œuvres de Carlo Emilio Gadda et Claude Simon, was published by Classiques Garnier in 2020. Taking a sociological and transnational approach, this book explores the relationship between literature and politics in France and Italy within the historical context of political crises that followed the Second World War. It re-examines Gadda's and Simon's works in opposition to the received view that portrays them as apolitical and studies the ways in which their writing and formal experimentations interacted with such mid-century ideologies as fascism and socialism.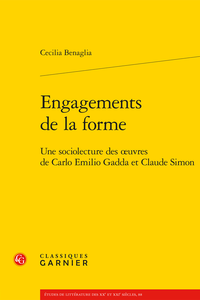 Engagements de la forme. Une sociolecture des œuvres de Carlo Emilio Gadda et Claude Simon,
Paris, Classiques Garnier, 2020.
"L'apprentissage de la culture à travers les techniques du corps : savoir anthropologique chez Claude Simon," Cahiers Claude Simon, 2019. Peer-reviewed.
"L'héritage français et européen du roman italien des années 1960 : un rendez-vous manqué", Tangence, 2019. Peer-reviewed.
"Doxa/Paradoxa. Roland Barthes et l'engagement hors-scène", Modern Language Notes, Vol. 132, N. 4, September 2017.
"Marcelle Capy and The Pacifist Female Voices Amidst the Conflict", StudiesinTwentieth & Twenty-FirstCenturyLiterature, special issue: "National Responses to the Great War", June 2017. Peer-reviewed.
"Lo stile della complessità. Italo Calvino lettore di Carlo Emilio Gadda", book chapter in Calvino's Combinational Creativity, ed. Elizabeth Scheiber, Cambridge Scholars Publishing, 2016, pp. 77-96.
"Le "baroque littéraire" : migrations géographiques et disciplinaires d'une notion", Àl'épreuve, November 2015. Peer-reviewed.
"Guerre de libération et libération des possibles littéraires : la trajectoire de Carlo Emilio Gadda et la réception de son oeuvre dans le champ littéraire", COnTEXTES, December 2015. Peer-reviewed.
FRENC 720 Multilingualism and Translation in the Francophone World
ITAL 421 Italian Civilization from Unification to the Present