Student Groups
Il Circolo italiano - Italian Club at SDSU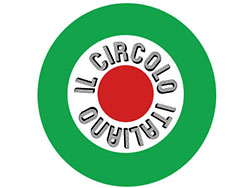 Nel Circolo Italiano cerchiamo di promuovere la conoscenza della cultura italiana fra gli studenti della lingua italiana a San Diego State University. Avremo guest speakers, cibo italiano autentico, informazioni su viaggi studio in Italia e l'opportunita` di migliorare il vostro italiano attraverso incontri con persone della communita` italiana di San Diego. Venite al nostro circolo ad apprezzare la cultura italiana con noi!!! A presto!
The "Circolo Italiano" tries to promote a better understanding of Italian culture to students of the Italian language at San Diego State University. Will we be having guest speakers, authentic Italian food, information on study abroad programs in Italy and the chance to better your Italian speaking skills by meeting with local San Diegans who enjoy studying Italian as well! Feel free to come to our Circolo and enjoy the Italian culture with us! See you soon!
Email: [email protected] | Facebook | Instagram
Faculty Adviser: Clarissa Clò, [email protected]

GKA - Gamma Kappa Alpha - National Italian Honor Society
SDSU has a Gamma Kappa Alpha National Italian Honor Society Chapter and a Gamma Kappa Alpha Award Scholarship. The initials signify "Knowledge and Virtue." The Gamma Kappa Alpha acknowledges superior scholastic performance in the field of Italian language, literature and culture, and is the only National Italian Honor Society in the United States and Canada. The Society encourages college students to acquire a greater interest in, and a deeper understanding of, Italian culture, art and history. The organization recognizes outstanding undergraduate scholarship in the field of Italian by awarding annually the Gamma Kappa Alpha Award for Scholarship.
Any senior or junior with at least a "B" average in Italian is eligible. Students must have taken at least five courses in Italian total, including two at SDSU, and one of which must be at the advanced level. Students must also be in the upper 35% of their class. New members are inducted in the spring semester and receive a certificate of recognition and a special honors cord to be worn at graduation.
All students who think they might qualify are highly encouraged to contact Professor Clarissa Clò, Chapter academic Advisor, for more information: [email protected].